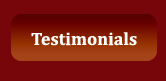 Travel Information

Mustang Trek (DAMODAR KUNDA) 22 Days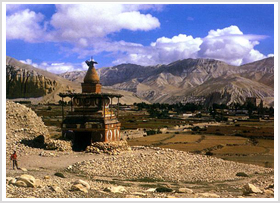 For the Mustang trek (Damodar Kunda) we take a morning flight to Jomsom, the district headquarters of Mustang. The sound of jingling horse and pony bells as the Mustangi people pass by with their loads becomes an omnipresent aspect of the trek from now on. We trek up the windy Kali Gandaki valley to Kagbeni. The wide trail along a sandy, saligram-filled riverbed provides views of the surrounding peaks of Dhaulagiri, Tukuche and Nilgiri, and to the south the entire Annapurna Massif. Kagbeni, spectacularly situated atop a cliff overlooking the confluence of the Kali Gandaki and the Jhong Khola rivers, is the last village in Lower Mustang and guards the entrance into Upper Mustang, visible across the Kali Gandaki riverbed. It is an oasis of patchwork fields in the midst of rocky, arid mountains. This ancient and partially ruined citadel town provides us with a taste of scenes to come in upper Mustang, with its narrow alleyways and tunnels, irrigation canals, green fields of wheat and barley and its imposing and newly-restored brick-colored gompa.  Here we go through the police check, after completing our paperwork we enter Upper Mustang, the long-forbidden region of Nepal. 

Lo Monthang, aptly named the ''Plain of Aspiration." The fabled walled city of Lo, with a single entrance through which only the king is allowed to ride (all others must walk), is a welcome sight! The king, "Lo Gyelbu", named Jigme Palbar Bista, still resides at his four-storied palace inside the city walls ... that is, when he's not in Kathmandu. He is an avid horseman, and keeps his own stable of horses, some of the best in Mustang, it is said. Stay away from his Tibetan mastiffs, though! Today the king plays a somewhat ceremonial role, although he is well loved and respected throughout the kingdom. In the 1380's, King Ame Pal, established his reign in Lo, with the walled city of Lo Monthang as its capital. Within the walls of Lo Manthang are about 150 houses built among narrow streets, and some of the largest and finest Tibetan Buddhist gompas in Nepal.
The Damodar Kund (lake) is famous for Hindu religion, it is situated rain shadow are of High Himalayas north of Annapurna range. The elevation of the Damodar Kund is just 4890 meters; it is cold and windy place. We will recommend to you visit during the full moon of August every year, because every year there is a big festival up there many pilgrimages Hindu and Bhuddist visit full moon of August. Usually, you can visit April to September every year. Festival time will be grate for visit Damodar Kund. 
From Damodar Kund, the views are great from some viewpoints a bit higher than the lakes, just a short climb up some of the hills offer the Tibetan plateau & Damodar Himal to the north and the Annapurna Himalayan massive to the south.
Muktinath, one of the holies temples in Nepal and a very popular pilgrimage site, contains an elaborate temple complex which includes 108 cleansing water spouts and an eternal flame lodged inside a small Buddhist temple. This complex combines Hindu and Buddhist traditions gracefully. From Muktinath, we have outstanding views of the colorful valley and neighboring villages.Trekkers carry only day pack and walk at their own pace. Average hiking per day will be 6-7 hrs.
Highlights on this tour: 
Highlights on this tour: 
Buddhist culture & many monasteries,  many high passes above 4000m, picturesque Tibetan village, excellent high altitude holy Lake, Beautiful dry and desert landscape, superb Mountain View, spectacular scenery, abundant wildlife, impressive display of wild flower, friendly people and many more…
Season: 
April till October
Tour grade: 
Tough challenging
Group size 
From two persons

Departure date: 
Any day during season 
Trip Detail:
Day 01 Arrival and transfer to hotel/welcome dinner (D) 
Day 02 Day at Leisure /Hotel (B) 
Day 03 Drive to Pokhara (900m) /Hotel (B) 
Day 04 Fly to Jomsom (2710m) & Trek to Kagbeni (2800m) (B, L, D) 
Day 05 Trek to Chele (3050m) (B, L, D) 
Day 06 Trek to Geling (3570m) (B, L, D) 
Day 07 Trek to Tsarang (3560m) (B, L, D) 
Day 08 Trek to Lo Manthang Tiji Festival (3809m) (B, L, D) 
Day 09 Rest & explore Around Lo Manthang - Tiji Festival (B, L, D) 
Day 10 Trek to Dri/Yara (4000m) (B, L, D) 
Day 11 Trek to Bas Khola (4500m) (B, L, D) 
Day 12 Acclimatization day (B, L, D) 
Day 13 Trek to Damodar Kund (lake)/ camp at 4890m 
Day 14 Trek to Ghechung Khola (4000m) (B, L, D) 
Day 15 Trek to Tange (3240m)(B, L, D) 
Day 16 Trek to Tetang (2900m) (B, L, D) 
Day 17 Trek to Muktinath (3760m) (B, L, D) 
Day 18 Trek to Jomsom (2710m) (B, L, D) 
Day 19 Fly to Pokhara /Hotel (B) 
Day 20 Fly to Kathmandu /Hotel (B) 
Day 21 Day at leisure /Hotel (B, D) 
Day 22 Drive to airport for return flight (B)
 
Note: The itinerary can be customized according to your duration of holiday. Similarly hotel can be upgraded or downgraded depend on your budget.  
Cost Includes:
Airport pickup and drop 
Welcome and farewell dinner 
Accommodation in KTM and PKR 
Meal as mentioned 
Trekking equipments 
Government licensed holder guide 
Required numbers of porters 
Special Mustang Permit 
National park permit 
Flight tickets as mentioned 
All ground transportation
Cost Exclude:
Meals other than mentioned above 
Drinks and bar Bill  
Tipping 
Personal insurance 
Things not mentioned on included