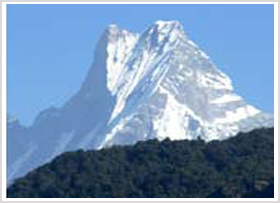 Manaslu trek is a fascinating wild nature himalaya region, the Manaslu trekking, Known as "three peaks". It is a well- loved trek and Hiking from Gorkha to the Burhi Gandaki river valley, passing through a huge precipitous valley to the contrasting world of Sama Goan, the nerest and clogest monastery pungyan Gompa crossing snow-covered Larkya La Pass and descending to the Marsyangdi Khola, All supplies necessary for the trip including food and kerosene must be carried in and all rubbish must be portered out.  As it is a long course, you must be in good physically and have extra days for rest during the trek. Sama Goan, before you cross the Larkya La Pass pass, it is ideal for this; you can enjoy strolling about the glacier lake and Pugen Glacier there. If clients are interested can climb larkya peak witn in 2 extra days . For Climbing We need permit from Kathmandu with climbing sherpa.
Trekking-hiking around Manaslu-curcuit offers a unique opportunity to experience relatively "untouched" region of Nepal. To Visit Manaslu-Travel-tours Manaslu, Opened for trekking only since 1991, it provides spectacular beauty along the border of Nepal and China and is now a controlled trekking route which allows organized trekking groups special permits to venture round its spectacular circuit. Located in west-central Nepal, the 177-km trek around Manaslu provides fantastic mountain scenery, spanning altitudes from 375 m to 5135 m. A diverse range of ecosystems and ethnic cultures, and a trail that puts one physically closer to Tibet than any other trek in Nepal. 

Normally for Manaslu trek-tour a Nepalese Liaison Officer used to accompany each group to assure protection of both the fragile environment and cultures there but now the liaison officer is not necessary. Average hiking-trekking per day in Manaslu Base Camp trek 6-7 hrs.
Day 01 Arrival and transfer to hotel/welcome dinner (D) 
Day 02 Day at Leisure /Hotel (B) 
Day 03 Trek to Arughat (570m) (B, L, D) 
Day 04 Trek to Liding (930m) (B, L, D) 
Day 05 Trek to Khorla BAsi(930m) (B, L, D) 
Day 06 Trek to Yaru Phanta (1370m) (B, L, D) 
Day 07 Trek to Philim Goan Ekalya Bhatti(1420m) (B, L, D) 
Day 08 Trek to Deng (1860m) (B, L, D) 
Day 09 Trek to Ghap (2380m) (B, L, D) 
Day 10 Trek to Lo (3020m) (B, L, D) 
Day 11 Trek to Sama Gompa (3390m) (B, L, D) 
Day 12 Trek to Samdo pungyan gompa visit (3690m) (B, L, D) 
Day 13 Acclimatization day./ AM climb to Samdo Peak (5000m) (B, L, D) 
Day 14 Trek to Guest House/Larke Bazar (4460m) (B, L, D) 
Day 15 Trek to Bhimtang (3590m) via Larke La pass (5135m) (B, L, D) 
Day 16 Trek to Dharapani (1860m) (B, L, D) 
Day 17 Trek to Jagat to (1300m) (B, L, D) 
Day 18 Drive to Beshi Shahar (760m) & drive to Kathmandu /Hotel (B, L) 
Day 19 Day at leisure/farewell dinner/Hotel. (B, D) 
Day 20 Drive to airport for return flight. (B)
 
Note: The itinerary can be customized according to your duration of holiday. Similarly hotel can be upgraded or downgraded depend on your budget.  
Airport pickup and drop 
Welcome and farewell dinner 
3 star accommodation in KTM 
Meal as mentioned 
Trekking Camping equipment  
Licensed holder guide 
Required numbers of porters 
National Park permit 
Special Manaslu permit 
Insurance and equipment of staff 
Land transport
Meals other than mentioned above 
Drinks and bar Bill  
Tipping 
Personal insurance 
Any other things which are not mentioned above