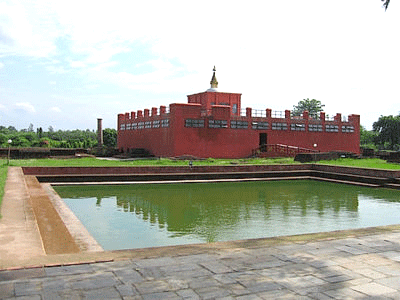 Lumbini is Located in the South western of Nepal, situated in the foothills of the Himalayas Glorious. It is a Secret Holy Place for Millions of Buddhiststs the world over. It is the Birth Place and Heart of Lord Buddha and Buddhism. Lumbini has attained great Heights of Civilization and Prosperity. there ae also Evidences of Many royal visits to this sarced Place. Its a Unisco Heritage Site. The Palace were lord Buddha (Siddhartha Gautam) was born, Peace and Holy Lake, Peace Ashoka Piller, Many Buddhist Temple and Monasteries by difrent Kingdoms, A Beautiful and interesting Meisum and Lumbini Garden, The Peace flame and outside Temple, Complete finished Relaxiable Hotels and Resorts near by Local inhabitants in Nepal can be Most Precious Travel Journey to Lumbini the Borth Place of Buddha and Buddhism Founder in your Holidays in Nepal with Affordable Price, Deep Knoledge of Buddhism Culture Guide, Fantastic Accommodation and transfair will be Another Enjoy with trip2himalaya.com. Just arrival in capital of Nepal Kathmandu Explore hidden City take a fly or Drive to Lumbini, Visit around Lumbini Temple, Garden and Lumbini Meusiem with in 5 Days in Nepal.
Itinerary Highlight
Day 2 Arrival Kathmandu Transfare Hotel.
Day 2 Sightseeing Syambhunath, Pashupatinath and Bouddhanath then fly to Lumbini Hotel
Day 3 Full Day in Lumbini - Visit Birth Place of Buddha, The Secret Garden, Buddhist Temple, Peace Pagoda, flame, Msisum and Ashoka Piller back to Hotel Lumbini.
Day 4 Late Mornign Fly /Drive to Kathmandu Free time Self Explore Kathmandu shopping etc Hotel.
Day 5 Short Visit Kathmandu Durbar Palace , Nepals Living goddss Kumari Temple, Hanuman Dhoka King Palace returen to Hotel Drive to Onward Destination.
contact for More Detail via
info@trip2himalaya.com