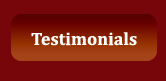 Travel Information

Manaslu Trekking - Rupinana la Pass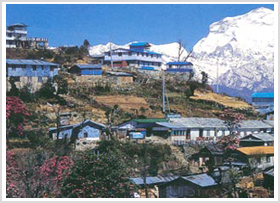 The Rupinala Pass which we have to cross near to Buddha himal is one of the area recently opened to trekking and this trek offers some of the finest trekking in the Himalaya wilderness. This is one of the adventure passes of Nepal where you can see the moving stones on the pass. The trek begins through the the old capital of Nepal "Gorkha". The trail leads you throught the bank of wild Daruidi River, through rough gorges slicing between Buddha himal and Ganesh (7429m). On two days from Ramrung phedi to Brapak village is slope land. Few years ago, there were a cable car but now because of accident, now no body use it . The trails are steep up to the top of the Brapak village. Perhaps this village is one of the most biggest Ghale community where you can access around 1500 house jount together. Your first of the classic peak of Buddha himal dissolves the fatigue and the Buddhist prayer flags and Chortens seem to offer spiritual support as you climb towards your goal - to Rupinala ( 46 00 m) & then Larkya La Pass (5153m). The views of Manaslu and the neighboring peaks are worth the effort, and time is spent on the pass taking photos or just preserving the scene in your mind's eye. A steep descent into the Marsyangdi valley is rewarded with a delightful walk back along the river through small villages and across crystal rivers to Pokhara and the end of an exceptional trek. Trekking itineary can be design as your interest and budget.
| | |
| --- | --- |
| Highlight of this Treks | Fact about this Treks |
Excellent landscape
view of 3 eight thousand mountain
superb mountain view
climb upto an altitude of 3200m
spectacular scenery
Abundant wildlife and flor and founa.
Buddhist culture, Rhodondorn forest
Gurung and Magar village.
Trip length: 10Days 
Grade: Easy 
Starts in: Kathmandu 
Ends in: Kathmandu 
Accommodation: Tea House/Hotel and Lodge 
Transportation: Flights and private Transport 
Altitude maximum: 3200m 
Service: Guide, Accommodation & Porter 
Trip Detail:
Day 01: Arrive Kathmandu and transfer to hotel. O/N 
Day 02: Kathmandu Sightseeing and Trekking preparation. O/N 
Day 03: Drive to Gorkha ( 1143 m) - 160 km/ 6 hrs by bus & camp at Gorkha Bazar. 
Day 04: Gorkha Bazar - Kerabari ( 810 m ) , 5 hrs.
Day 05: Kerabari ( 810 m ) - Ramrung Phedi ( 890 m), 5 hrs 
Day 06: Ramrung Phedi (890 m) - Brapak / Barpak (2050 m), 6 hrs 
Day 07: Laprak ( 2530 m) or Gupche Danda ( 2880 m) - , 5.30 hrs 
Day 08: Gupche Danda ( 2880 m) - Daruidi River or Base Camp , 5.30 hrs 
Day 09: Rest in Phedi for the acclimitization 
Day 10: Phedi ( 3847 m ), Glacier Camp ( 4340 m ), via Rupinala (4643 m ), 7 hrs. 
Day 11: Glacier Camp ( 4340 m ) - Guwapkharka ( 2530 m ), 6 hrs 
Day 12: Guwapkharka ( 2530 m )- Near Gompa ( 2300 m), 5 hrs 
Day 13: Near Gompa ( 2300 m ) - Deng ( 2343 m ), 5.30 hrs.
Day 14: Deng ( 2343 m ) - Namrung ( 2927 m ), 6.30 hrs 
Day 15: Namrung ( 2927 m) - Samagompa ( 3500 m), 5 hrs/ Pungen Glascier day trip can be on this day. 
Day 16: Samagompa ( 3500 m ) - Samdo (3900 m), 4 hrs 
Day 17: Samdo (3900 m ) - Larke Bazar - Yak Kharka - Guest house ( 4450 m ), 4 hrs 
Day 18: Yak Kharka - Crossing Larke-la pass (5213 m)- Tanbuche, 7 hrs. 
Day 19: Tanbuche - Karche ( 2785 m), 5 hrs 
Day 20: Karche ( 2743 m ) - Dharapani ( 1943 m ), 5 hrs. 
Day 21: Dhapani ( 1943 m ) – Jagat ( 1314 m ) , 5 hrs. 
Day 22: Jagat (1314 m) – Ngyadi ( 900 m ) , 5 hrs. 
Day 23: Ngyadi ( 900 m) – Bensi sahar ( 823 m) , 5 hrs. 
Day 24: Bensi Sahar – Kathmandu drive by Micro Mini Bus 7 hrs.
Day 25: Free day as your own
Day 26: Drop to the kathmandu international Airport for your onward destination.
Cost Includes:

Kathmandu International airport transfer
2 Nights hotel in Moonlight kathmandu or 2 Nights hotel accommodation in Planet Bhaktapur on B. B Plan basis
Trekking permit for Annapurna Conservation Area
Trekking permit for Manaslu Conservation Area Project.
Special permit for Manaaslu Controlled region.
TIMS permit
All necessaries land transfer by bus.
Tented camping accommodation during the trekking
All about camping kitchen equipments
Meals: 3 Times (Bf, Lunch and Dinner) serve with hot drinks during the trekking
Experienced and friendly trekking staffs like guide, cook, sherpa, kitchen helper, & porter as upon the group size
Insurance for all nepali trekking crew
Kathmandu valley sightseeing with english speaking guide
Medical Kit Bag on every trip. 
All necessary trekking equipments such as 2 men tent, toilet tent, dinning tent, table and chairs
Attractive gift by our company
We will help you for the confirmation your flight back to your home.
Cost Exclude:

Nepal entry visa costs (US$30.00) and visa extension fees.
Your food in kathmandu
Your travel insurance
Emergency evacuation charges, if required.
Personal nature expenses
Tips for the staffs because this is the sign of the guest happiness at the end of the trip. It has been establish a custom say Tips "Baksis" us$ 2 per day for porter, us$ 3 per day for Sherpa and cook, us$ 4 per day for guide (collect between all the participants and reward each staffs through your hand directly)
Any loss due to unforeseen circumstances such as flight delays, road blockage due to landslide, etc the over come expenses need to take care trekkers themselves.
International airfare in & exit, And Airport departure taxes per person US$ 24 (NRS. 1700) only.