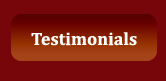 Travel Information

Bhairav Kunda Trek - 10 Days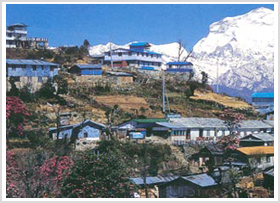 Experience 10 Days trekking to a Shaman pilgrimage site through untouched traditional villages in spectacular Himalayan landscapes to reach the holy lake Bhairav Kund is named after the destructive aspect of Lord Shiva and is one of the sacred pilgrimage sites for Shamans. Both Hindus and Buddhist devotees visit this high altitude (4200m) holy mountain lake to pay homage and bathe away sins during every Bhadra (August) Full Moon.Jalbire, the starting point for this trek is a five hour bus ride from Kathmandu towards the Tibetan border. We travel through a mixture of beautiful mountain scenery and the terraced fields and characteristic houses of rural villages from different ethnic groups.
INDEX2
You will spend your first night experiencing the 'Newari' culture of Jalbire. Your Guide will give a short talk on trekking, altitude sickness and the highlights of the trek. These include the holy Bhairav Kund, the incredible Himalayan scenery and the life style of nomadic people unchanged by time.Your trail winds along an old trade route between Nepal and Tibet. through a number of unspoilt Buddhist villages, past chortens and Sherpa houses. The unusual climatic and geographical mix make this area a naturalist's dream and a mecca for those who appreciate traditional cultures.Along the trail you will experience spectacular views of mountains in Tibet. and the Jugal Himal section of the Himalayan Range, which includes the peaks of Dorje Lakpa (6966), Madiya (6257M) and Phurbi Ghhyachu (6637m).

This trek can be done all year round except for the monsoon months and can be combined with a rafting tour.
| | |
| --- | --- |
| Highlight of this Treks | Fact about this Treks |
Excellent landscape
view of 3 eight thousand mountain
superb mountain view
climb upto an altitude of 4250m
spectacular scenery
Abundant wildlife and flor and founa.
Buddhist culture, Rhodondorn forest
Tamang and Sherpa village.
Starting from :  Off touristy trekking route and Balephi on the Arniko Highway 
Ending at : Larcha by the Arniko Highway 
Grade : Moderate
Highest access of the trek : Bhairav Kund (4250m)
Culture : Newar, Gurung, Sherpa  
Mode of trekking tour : Camping only 
Himalayan sights : Jugal Himal, Rolwaling range, Tibetan range 
Most Attraction of the trek : Newly started trekking route in the real off touristy area by The Nepal-Tibet border
Trip Detail:
Day 01 : Kathmandu (1350m.) - Jalbire (1000m.) Drive by Bus about 4-5 hours
Day 02 : Jalbire - Chanaute (1350m.) 4hours walk.
Day 03 : Chanaute - Khani Gaon (2000m.) 6hours walk.
Day 04 : Rest day with Local Village sightseeing
Day 05 : Khani Gaun - Forest Camp (3150m.) 6-7 hours walk
Day 06 : Forest Camp - Pati (3765m.) 5 hours walk
Day 07 : Pati - Bhairab Kunda (4250m.) 3 hours walk
Day 08 : Bhairab Kunda - Sherpa Gaun (2500m.) After Sunrise view 6-7 hours walk.
Day 09 : Sherpa Gaun - Larcha (1500m.) and visit Hot spring (Kodari highway)
Day 10 : Larcha - Kathmandu drive by bus 5-6 hours
Cost Includes:
 All ground transportation, all meals while on trek (Breakfast, lunch, dinner with tea/coffee), Camping equipments (Two men tents, dining tents, kitchen tents, toilet tents, sleeping bags, mattresses, down jackets), a guide, a cook, cook helper, porter/s, other helping staffs, entry permits, all necessary requirements for Nepalese staffs (meals, insurance, equipments, ground transportation.
Cost Exclude:
Any bar bills (alcoholic drinks, mineral water, cold drinks), cigarettes, clients personal insurance, any kind of unforeseen expenses etc.